The Sarasota Manatee EcoFlora project is kicking off the 2022 New Year with our next EcoQuest, Finding Ferns! Ferns are one of the most diverse groups of vascular plants and there are over 160 different species recorded in Florida. This ecoquest will cover a wide variety of genuses in the Class of ferns Polypodiopsida, ranging from the giant leather ferns, floating aquatic ferns, and even on trees as epiphytes. With their wide range of sizes and shapes the best ways to identify them are to photograph the tops of the leaves, habitat, spores on the underside of leaves, and the rhizomes or roots if showing. While ferns are found in a huge variety of Florida habitats they are most common in shady moist ecosystems like old growth forests or swamps.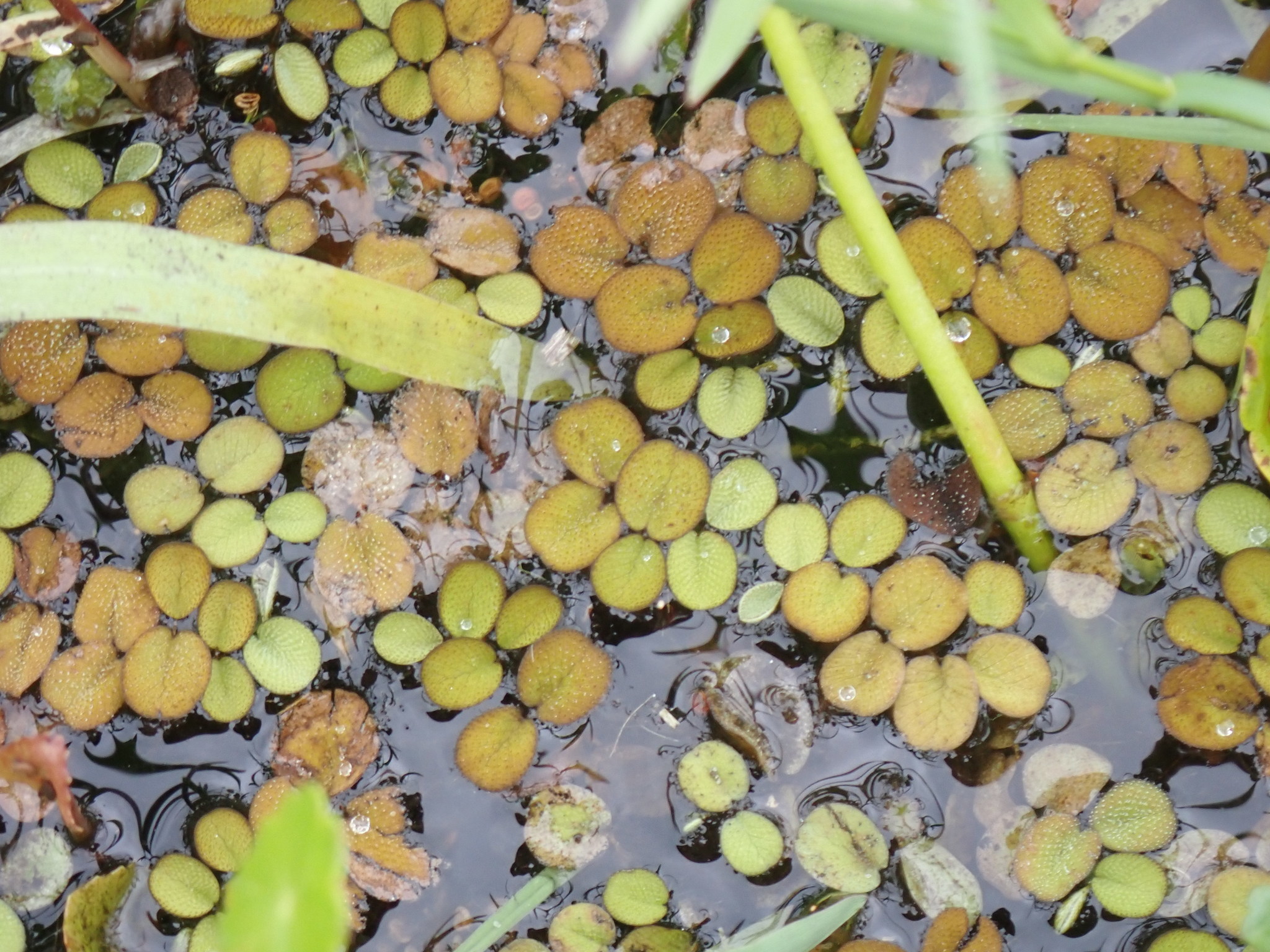 Water Spangles or Salvinia minima is an aquatic invasive species in the fern class.
This EcoQuest will take place during January and February. We hope to observe as many local ferns as possible and assist citizen scientists in identifying fern species and exploring fern diversity in Sarasota and Manatee counties.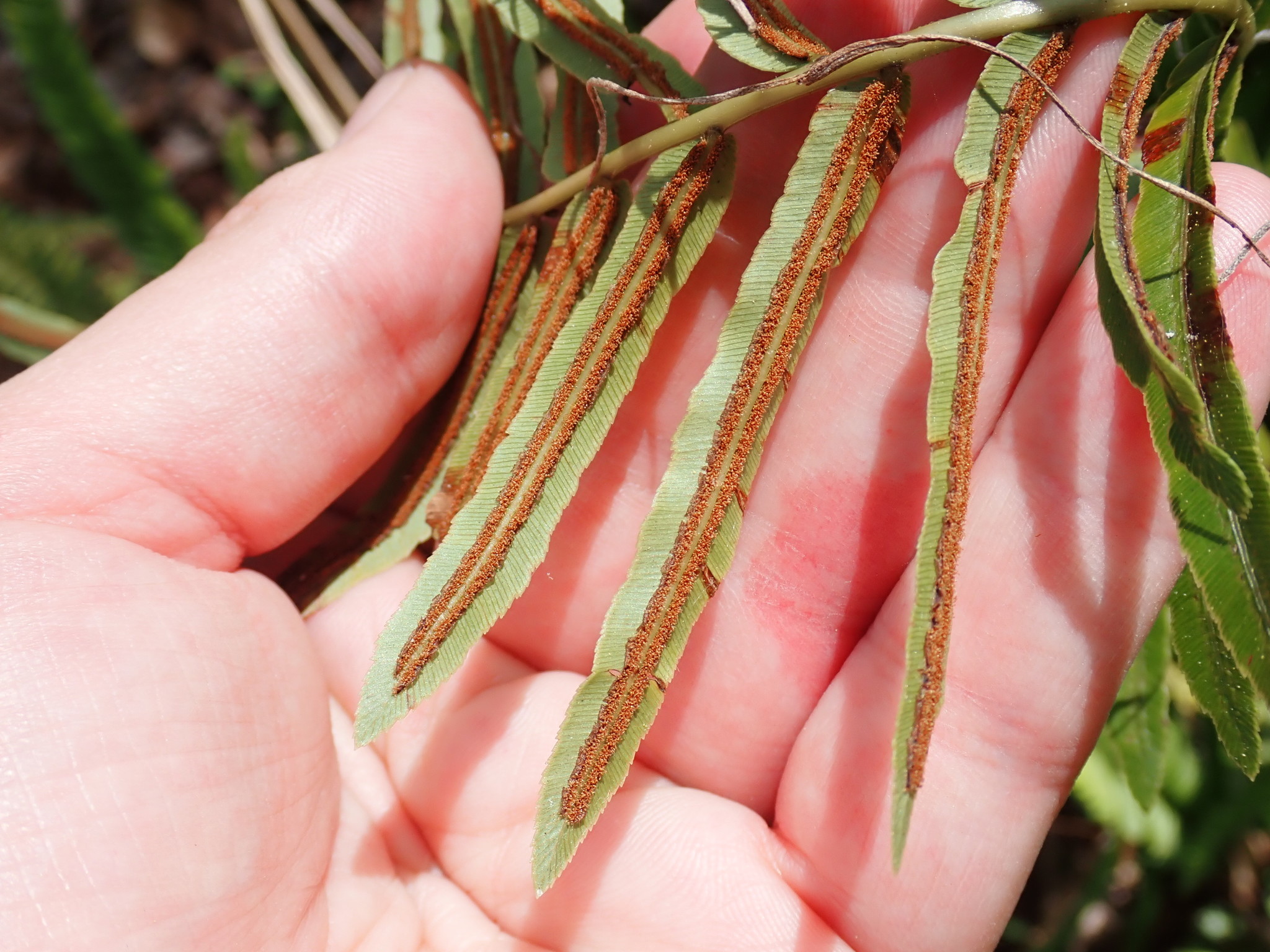 Toothed Midsorus Fern known as Telmatoblechnum serrulatum is a common fern in shaded wetlands in Florida easily identified by the spore pattern on the underside of the leaf.
If you would like to volunteer and contribute the EcoFlora project and citizen science please email ecoflora@selby.org. The date for our next BioBlitz is January 12th 9am-12pm at the Old Miakka Preserve, where 20 species of ferns have been recorded. February 9th at Lemon Bay Park will be the next bioblitz following that. Registration for this event will be live on our website or by emailing ecoflora@selby.org.