UNDER CONSTRUCTION
---
Introduction
Phyllophaga Is a genus of beetle commonly known as may beetles. Many of the beetles in this genus need to be dissected to identify to species. Both male and female specimens are useful for identification. This post will eventually be a guide to the Phyllophaga species found in Vermont. As I find more species I will add more images and species to this list.

---

Species list
Phyllophaga anxia
Phyllophaga fusca
Phyllophaga hirticula
---
Identification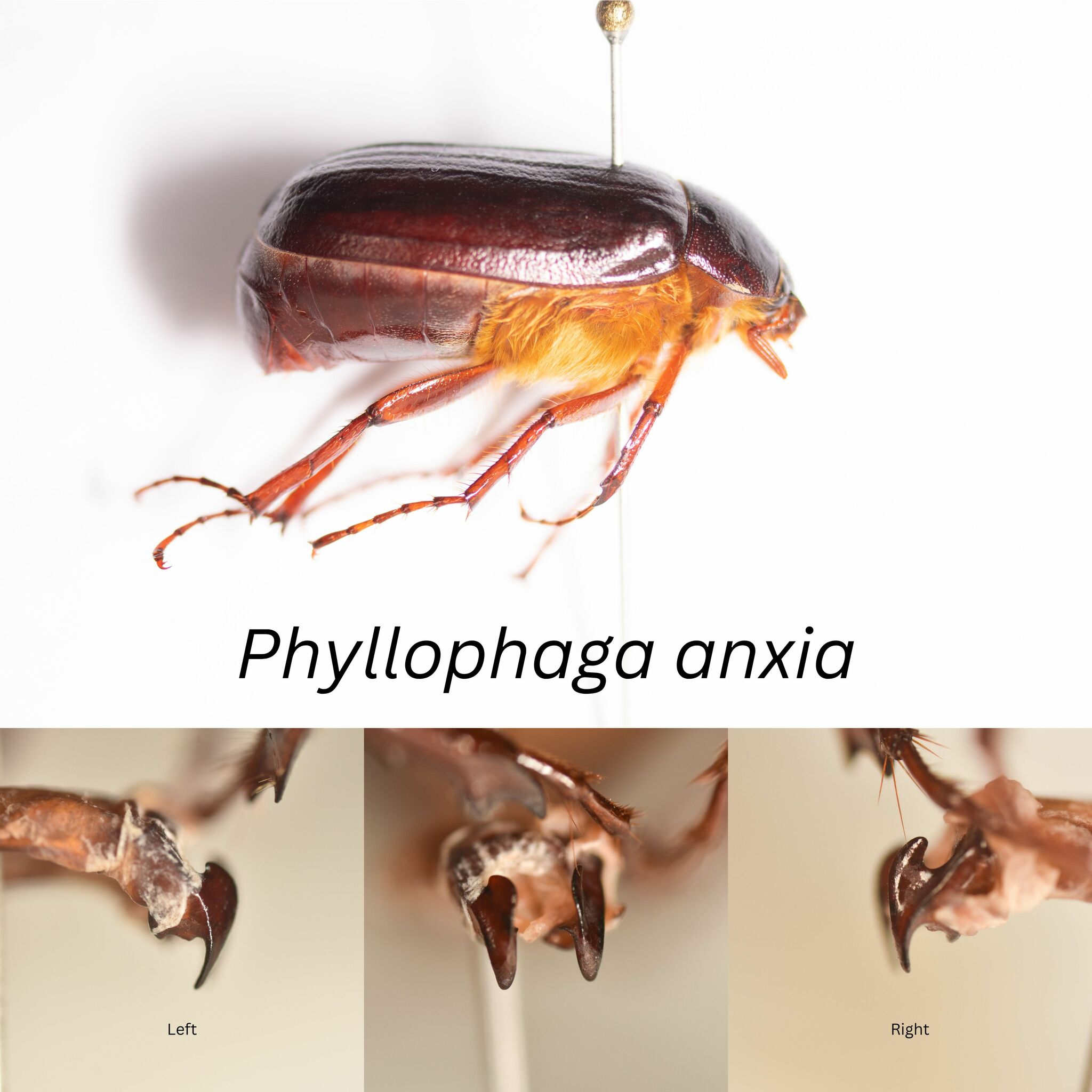 Phyllophaga anxia male. Identified by Brad Barnd




Phyllophaga anxia female.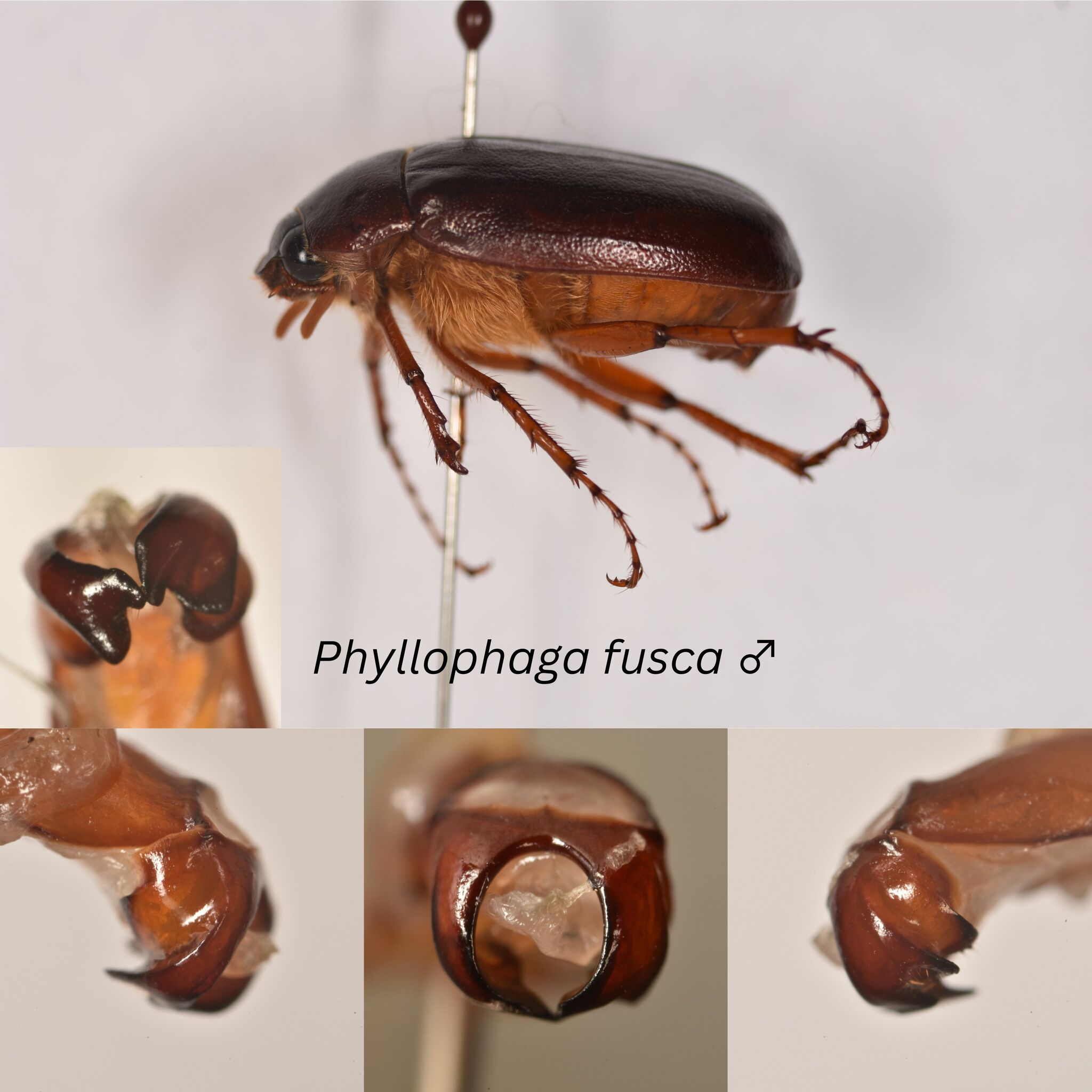 Phyllophaga fusca male.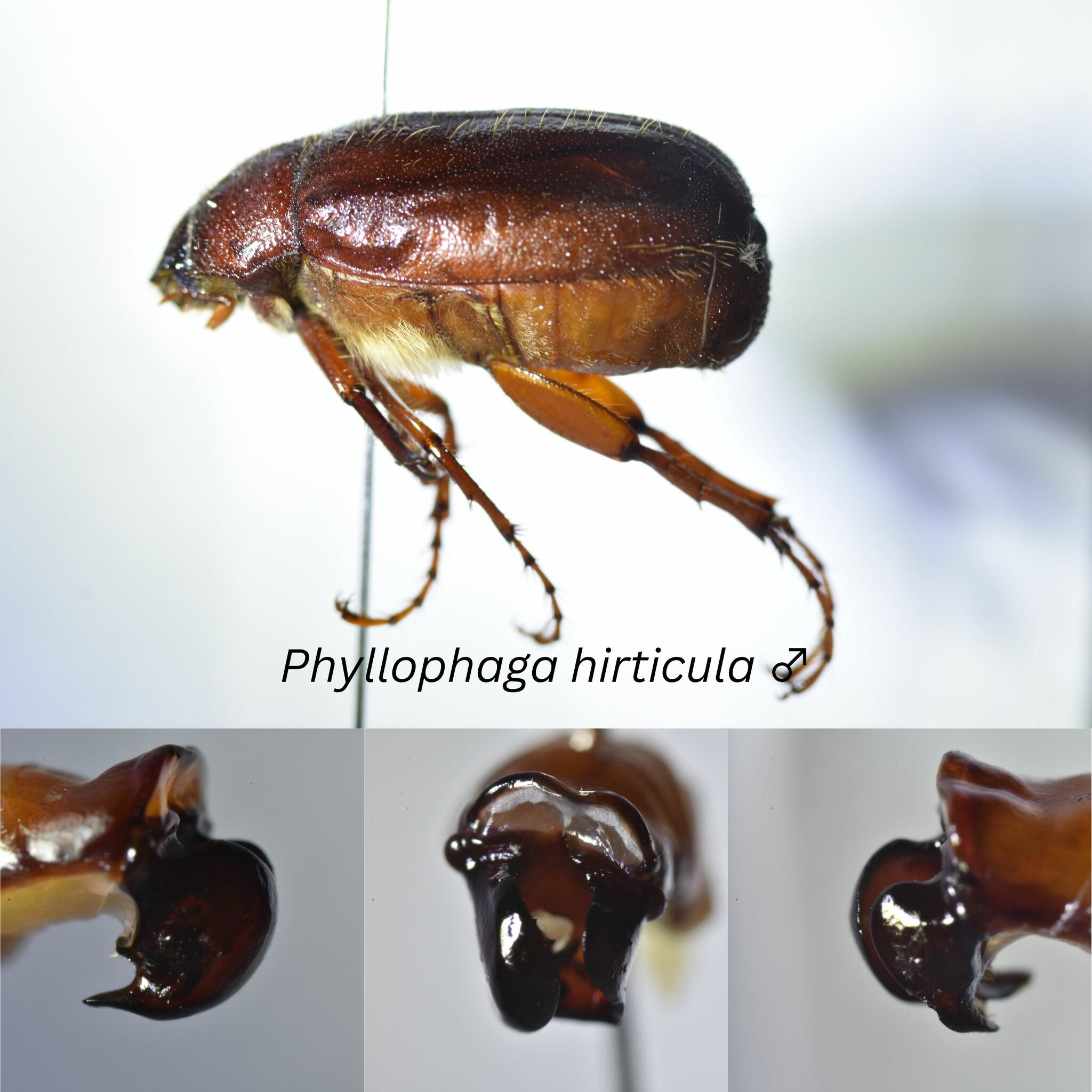 Phyllophaga hirticula male. Identification confirmed by Brad Barnd


---
Credits
Brad Barnd- identification help
August Zoerheide- specimen contributions
Elenore Mullins- specimen contributions
Simone Pyle- specimen contributions
Dr. MJ Paulsen- confirmations on iNaturalist
Thank you!
---
Sources
Luginbill, Philip, and Henry R. Painter. May Beetles of the United States and Canada https://naldc.nal.usda.gov/download/43418/pdf United States. Government Printing Office, 1953.


Genus Phyllophaga - May Beetles - BugGuide.Net. Welcome to BugGuide.Net! - BugGuide.Net, https://bugguide.net/node/view/3477.
Publicado el
lunes, 01 de mayo de 2023 a las 02:16 AM
por

origamilevi