Welcome to the next week of awesome observations submitted to the Pacific Northwest Raptor Count. This week was hard for me to choose who/what should be our top three observations this week since we didn't have as many observations as previously and @masonmaron had to be an awesome photographer. So here we go.
So without further adieu I give you, your third place spot for this week. It goes to @kenchamberlain for an outstanding closeup of a juvenile Western Red-tailed Hawk. Some might call it 'cheating' to use nets to get shots but it's a beautiful hawk so I think it counts anyhow. Besides, we may get our borealis and/or abieticola Red-tailed in a net this season.
https://www.inaturalist.org/observations/32747273

Second place goes to @benmeredyk for a juvenile Swainson's Hawk who probably wished he oiled himself before the downpour. Within the next week or so, check out in freshly plowed fields to see flocks of Swainson's in numbers as high as 50.
https://www.inaturalist.org/observations/32377418

And first place goes to @masonmaron for photographing the same juvenile Swainson's Hawk. I am like really jealous of Mason because I've been going nuts over photographing Swainson's this summer and then I see his photo on facebook under the post saying ebird will be using it for their front page and I'm like, come on man. Anyhow, congrats on the shots and good raptor luck as the season progresses. Hope you find a Broad-winged!
https://www.inaturalist.org/observations/32396835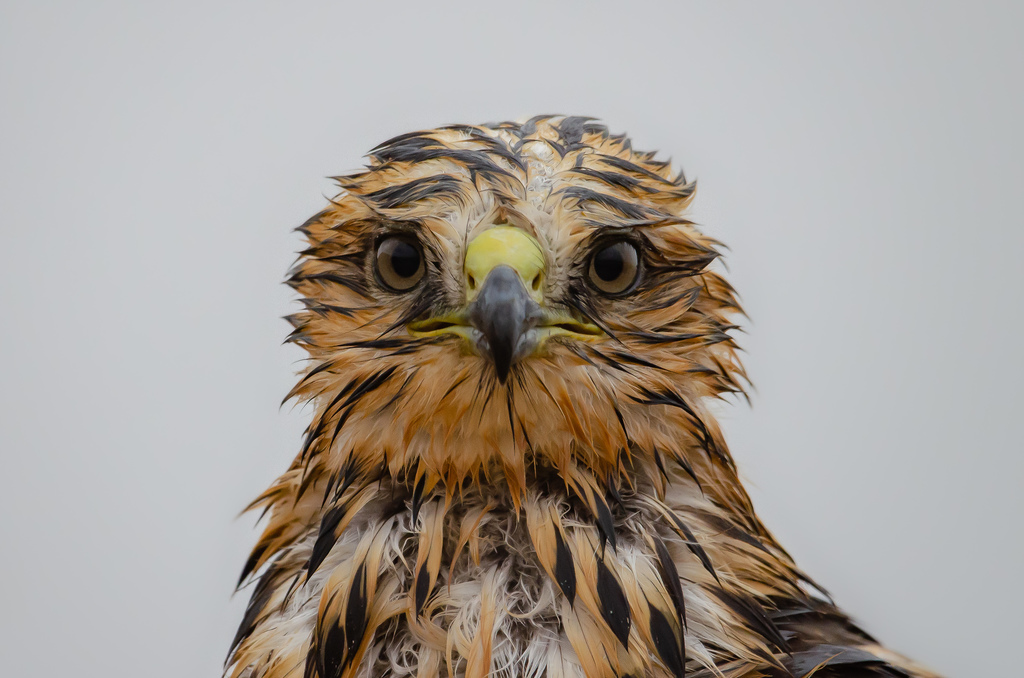 Anotado por

birdwhisperer
, 16 de septiembre de 2019 a las 04:23 AM